Saudi Arabia, a place where one can still visit the 7th century, and not be in a museum. 
The Saudis show themselves to be the 7th century misogynist back water hell hole state we all knew them to be. The caretakers of the shrines of Islam and embodiment of the ideology itself, can only behave as the ideology of Mohamed truly dictates. There's no misreading of their Islamic texts, it's as plain as the nose on their faces, it's as clear as the desert sun at noon. It's only we in the West who strain on a gnat, but swallow a camel full.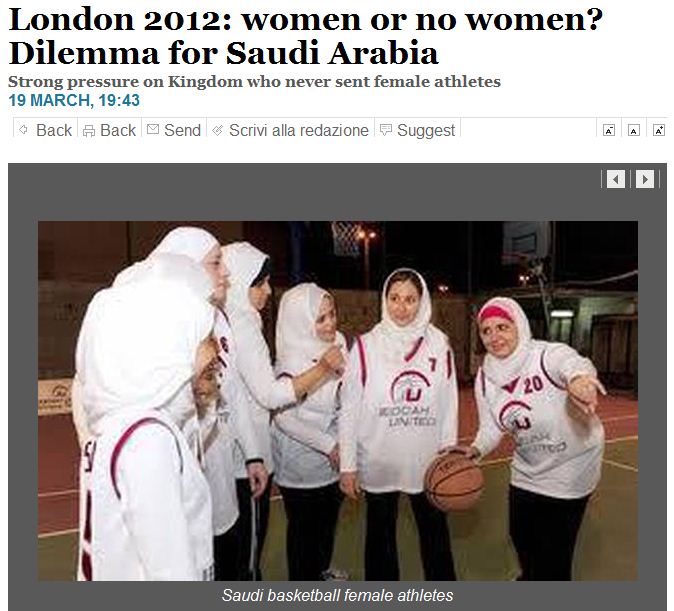 (ANSAmed) – Rome, 19 March – Women or no women? This is the dilemma that Saudi Arabia has been facing for months ahead of the London Olympics. Time is now short. The Wahhabi kingdom will have to decide whether to send women for the first time in its history to the games. The President of the International Olympic Committee, Jacques Rogge, has expressed hope: "We are still discussing the details with them, but I'm optimistic that it can happen," he said. It would be an epochal change for a country where women can not even drive a car or go to gyms.