They shouldn't have been there (any more than the US) in the first place. Any state that actively promotes, shields terrorists, is by my definition, a rogue state, and should be given a diplomatic stiff arm. Many of the Finnish academics who are virulently anti-Israel, like Jaakko Hämeen-Anttila, have real close ties with the Assad regime, otherwise they wouldn't have been allowed in. Now he'll just have to wait until either side wins.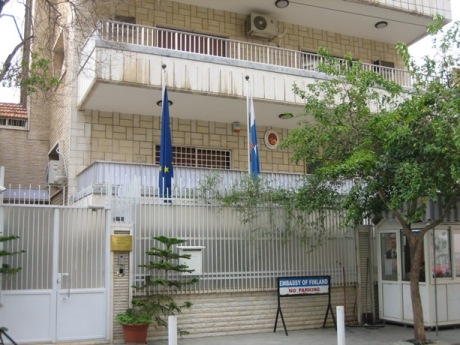 Finnish diplomats leave Syria
YLE: published today Mar 20 07:46 AM, updated today Mar 20 07:49 AM
Finland has closed its embassy in Damascus due to the deteriorating security situation in the country, according to Finland's Foreign Ministry. Finland has also urged people to avoid any travel to Syria while any Finnish citizens in Syria have been advised to leave the country.
The staff posted to the Finnish embassy in Damascus has left Syria until further notice.