Remember folks, it's all about Islam, never about the rules and mores of the rest of the world, it's all about Islam.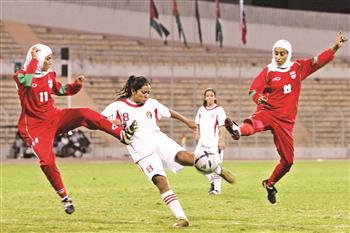 Women's match called off over headscarves
Published: 19 Mar 2012 08:15 GMT+1
A referee on Sunday refused to officiate a women's football match, when players for one of the teams took to the pitch wearing Muslim headscarves, the club involved said.
 The official sent a report to the Languedoc-Roussillon league in the south of the country about the incident involving players from Petit-Bard Montpellier, who had been due to play Narbonne in the regional promotion tie.
The league must now decide whether to order the match to be replayed or to award a win to Narbonne.
The two teams played a friendly match instead, with Narbonne winning 7-6.
Football's world governing body FIFA banned players from wearing the Islamic headscarf in 2007, claiming it is unsafe.