I bet the Qataris' play along, and then a month before the matches start in 2022, say no alcohol will be served at the games.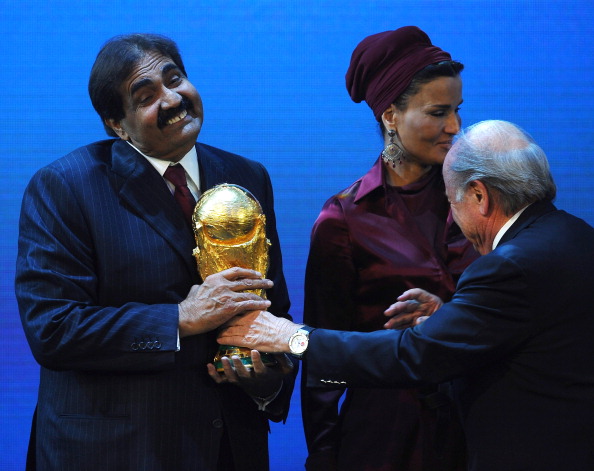 Football:Qatar-FIFA, divided over alcohol in World Cup stadia
15 MARCH, 18:46
(ANSAmed) – DOHA, MARCH 15 – The 2022 World Cup in Qatar could be alcohol-free, with the host country yet to decide whether or not it will allow the sale of alcohol in the arenas where matches are played.
Although one of the World Cup's sponsors is Anheuser-Busch InBev, a multinational company that produces alcoholic drinks, Doha appears to be hesitating over whether to sell alcohol during the tournament. Alcohol is one of the few products to be heavily taxed in the Emirate and its circulation remains very strictly controlled.
"Alcohol will be available in Qatar, but we are discussing the extent of this with FIFA. Russia, England and Brazil have had different opinions on the matter," said Hassan al-Thawadi, the secretary general of the 2022 Supreme Committee. FIFA has made its position on alcohol at the World Cup clear, not least when Brazil was considering banning the sale of alcohol in stadia to reduce the risk of violence. At the time, FIFA's general secretary, Jerome Valcke, intervened, saying: "Alcohol is part of the World Cup, so alcohol will be there. Forgive me if this seems arrogant, but we will not negotiate on the issue".