UPDATE: Challah Hu Akbar: The official did not speak at UNHRC, but rather at event on sidelines sponsored by Sudanese NGO. He spoke to an EMPTY room according to Hillel Neuer of UN Watch.
Well maybe not so empty after all: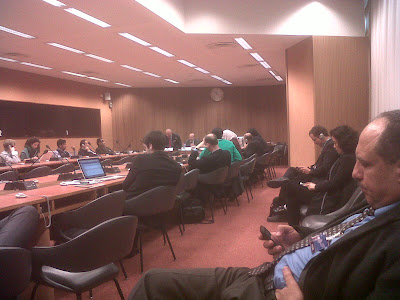 The circle is complete.
H/T: Challah Hu Ahkbar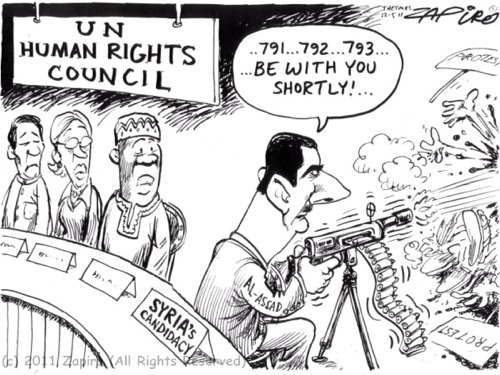 Hamas official to speak at human rights council
GAZA CITY (Ma'an) — Senior Hamas official Ismail al-Ashqar is set to speak before the United Nations Human Rights Council on Monday, a statement said.
Al-Ashqar arrived in Switzerland on Sunday, ahead of a talk which will address the issue of Hamas members being held in Israeli jails, the statement added.
Hey, I wonder if anyone will mention:
Hamas throwing Fattah members from the roof to their deaths
The pictures tell of the thugs that run Gaza, stealing from their own people, and murdering anyone with whom they disagree with. That is the mindset that rules Gaza, and makes a living hell for the people who live there.