Remember folks, the Finnish newspaper the Helsingin Sanomat said that religious minorities in Iran live in relative peace.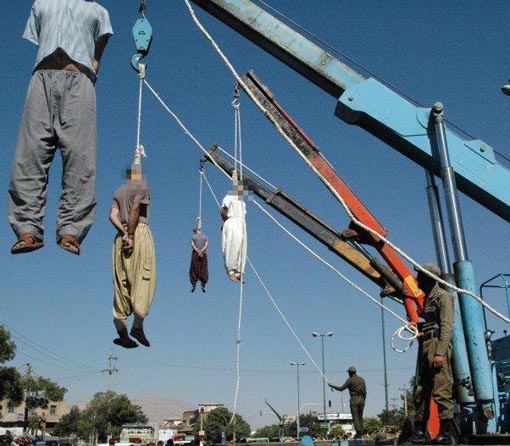 The Iranian Regime's War on Christians
By Benjamin Weinthal
March 14, 2012 11:43 A.M.
Former Maldives foreign minister and current U.N. special rapporteur Ahmed Shaheed issued his report on Monday that Iran executed 670 people in 2011, including more than 20 for offenses against Islam.
While the U.N. Human Rights Council is not known for investigating repression and persecution of Christians in majority Muslim countries, Shaheed urged in his public statement on Monday that Tehran's rulers free the incarcerated Pastor Yousef Nadarkhani, who has been sentenced to death for creating a home-based church and questioning compulsory Islamic education for his children.
Shaheed delivered his first report to the U.N.'s Human Rights Council on the wretched human rights situation in the Islamic Republic of Iran. A "compilation of baseless allegations" was Tehran's rejoinder to the report. The Iranian authorities refused to grant Shaheed visitation rights to Iran.
As my colleague Clifford D. May observes, the "persecution of Christians in numerous Muslim-majority countries is the most important international story not being told by the mainstream media." The U.N.'s impotent strategy to punish Iranian human-rights violators was on display this week. Interior Minister Mostafa Mohammad Najjar, who is surely involved in the persecution of the Christian minority in Iran, attended a U.N.-sponsored forum to fight criminality and drug trafficking in Vienna.
According to the U.N. human-rights report, Iran executed 670 people in 2011. Most startlingly, the vast majority of people Iran executed in 2011 were convicted of drug offenses that do not merit capital punishment under international law. In light of this fact alone, what was Mr. Najjar doing at any forum on the fight against drug trafficking?