The New Vikings!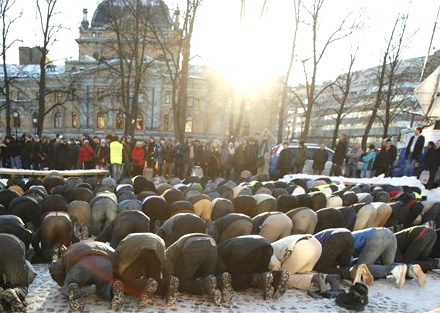 Soon travelers will be asking themselves: "Why should we plan a trip to Norway, especially the nation's capital, if it's practically emptied of ethnic Norwegians?"
Half of Oslo dwellers immigrants by 2040
Immigrants are set to make up almost half of Oslo's population by 2040, according to Statistics Norway, new figures show, prompting an immediate call for more restrictive immigration policies from Progress Party leader Siv Jensen.
In less than 30 years from now, 70 percent of the Norwegian capital's first and second generation immigrants will have their roots in countries outside the 30-member European Economic Area, Statistics Norway said.
The study, the first ever projection of immigration trends to be published in Norway, shows that the largest cities will also see the biggest upsurge in immigrant numbers.
Immigrants are defined in the statistics as either people who have either moved to Norway from another country, or the Norway-born children of two first-generation immigrants.