Oh and Hamas gives their activities a wink and a nod
These defensive measures employed by the IDF do not happen with a bubble, there's a reason for them. Israel has been hit by rockets on its civilian centers on a weekly basis from Gaza, when enough is enough, they strike back and take out the bastards causing the mayhem. Pure and simple.
NOTE: Very dead Islamic Jihad mustards dispatched by the IDF this past 24 hrs..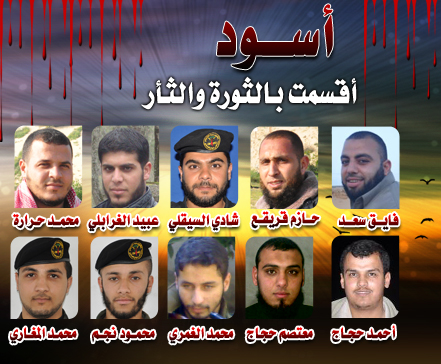 Israel Responds To Rocket Fire, Kills 16 Terrorists & No Civilians
6 Early Friday, terrorists in Gaza fired two rockets into Israel. A few hours later, in a preemptive strike against terrorists planning a major terrorist attack, the IDF carried out a targeted assassination, which killed the Secretary General of the Popular Resistance Committees, Zuhir al-Qaisi, as well as senior Popular Resistance Committees member, Ahmed Hanani.

Since then Israel's southern communities have been bombarded with rocket fire. Since the killing of al-Qaisi and Hanani, more than 135 rockets have been fired from Gaza into Israel. As a result, approximately 200,000 children will stay home on Sunday as authorities "decided on Saturday night to cancel school in all towns and cities located between 7km to 40km from the Gaza Strip."