RADICAL-IN-CHIEF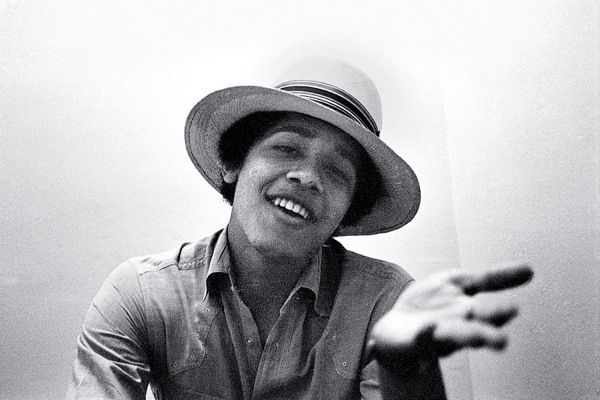 Yes, Derrick Bell said that Whites would happily sell Blacks to aliens, and that Jews helped Blacks chiefly out of self interest. He's a bigot.
WIKI: Many mainstream legal scholars have criticized CRT on a number of grounds, including some scholars' use of narrative and storytelling, as well as the critique of objectivity adopted by critical race theorists in connection with the critique of merit. Daniel Farber and Suzanna Sherry have argued that critical race theory, along with critical feminism and critical legal studies, has anti-Semitic and anti-Asian implications, has worked to undermine notions of democratic community and has impeded dialogue.[7] Judge Richard Posner of the United States Court of Appeals for the Seventh Circuit in Chicago has "label[ed] critical race theorists and postmodernists the 'lunatic core' of 'radical legal egalitarianism.'
via Buzzfeed
It was perhaps Barack Obama's most intense immersion in the charged campus racial politics of the late 1980s and early 1990s: As President of the Harvard Law Review in the spring of his final year there, 1990, he aligned himself with Professor Derrick Bell's dramatic protest for diversity on the faculty of Harvard Law School.
Bell was the first black tenured professor at the school, and a pioneer of "critical race theory," which insisted, controversially, on reading issues of race and power into legal scholarship. His protest that spring was occasioned by Harvard's denial of tenure to a black woman professor, Regina Austin, at a time when only three of the law school's professors were black and only five women. He told Harvard he would take a leave of absence — a kind of academic strike — "until a woman of color is offered and accepted a tenured position on this faculty," and he launched a hunger strike to dramatize his point.
Obama was a major figure on campus, the first black president of the Law Review. Some friends, in a prescient joke, just referred to him as "the first black president." He had a reputation as a conciliatory figure, not a confrontational one like Bell.
It was a situation in which clear lines had been drawn, and Obama sided with Bell. In a speech before the law school's Harkness Commons — and sounding very much like his future presidential self — he described Bell as "the Rosa Parks of legal education."