I have said it hundreds of times, "the more a muslim explores his/her 'inner Mohamed', the more intolerant and violent they become." Here's an excellent example. No turning of the other cheek here, just read more of what mohamed said and then act accordingly.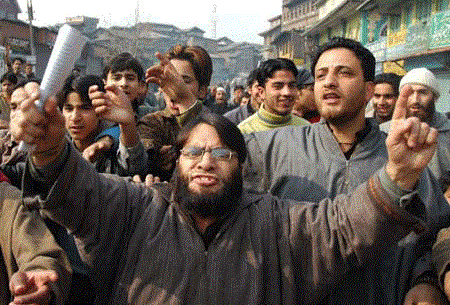 The money quote: "Anybody who ignores Jihad is not a Muslim. I will be a proud to be martyred in defense of our holy book."
For some Afghans, suicide bombs best answer to Koran burnings
KABUL (al-Reuters) – Matihullah, 24, had always dreamed of becoming a lawyer. Then news spread that Western soldiers had burned many copies of the Muslim holy book at a NATO base in Afghanistan.
He gave up his studies and embarked on a new mission in life — to become a suicide bomber.
"Since the desecration and burnings of holy books of the Koran, I have been burning with the desire of revenge. It is running in my blood," said Matihullah, wearing the traditional white skull cap worn by many Afghans.
"I have two other brothers to take care of our family and I feel very proud to get my revenge."