And people wonder why folks turn up at the take-away shops of those connected to the these rape gangs.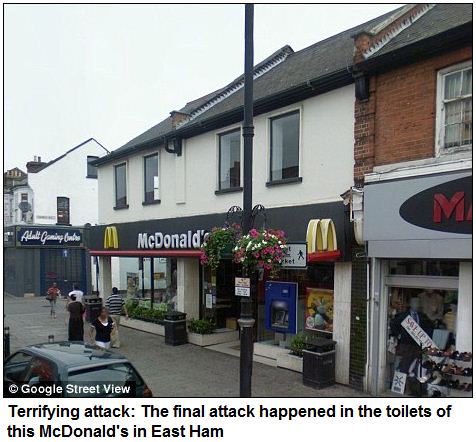 Girl, 11, raped by schoolboy street gang members in McDonald's restaurant toilet
Involved up to eight members of the same street gang
The sex attacks took place on three separate dates
Thugs beat her up to make sure she kept quiet
By JILL REILLY
Last updated at 6:34 PM on 1st March 2012
An 11-year-old girl was raped in a McDonald's toilet in a campaign of sex attacks involving up to eight underage members of a street gang, a court heard yesterday.
They took it in turns to rape the child a dozen times over several months at various east London locations.
As if the ordeal of being raped wasn't enough, they later beat her up as a warning not to tell anyone about what had happened.