President Obama has started to promote algae growing as an answer to American fossil fuel "dependency", The People's Cube comes up with a brilliant response to it.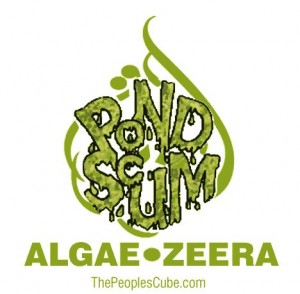 Once the global oil industry was dismantled so as to stop wars for oil, the world plunged into a desperate and seemingly endless global war for algae…
And, as always, progressive protesters rallied in the streets for peace, while proudly carrying indignant signs and chanting anti-war and anti-algae slogans:
– No blood for algae!
– No war for algae and Empire!
– Stop Obama's illegal war for algae!
– Stop America's addiction to algae!
– Another generation betrayed by Big Slime!
– Algae: not in my name!
NOTE: The People's Cube knocks it out of the park with this one, follow the link to the pics, they are absolutely hilarious.