VINDICATED AND COMPENSATED
It gives the Tundra Tabloids great pleasure knowing that part of the compensation awarded to the man whose first amendment rights were violated by the city of Dearborn ( a city where I once worked btw) comes from the pocket books of some of those who seek to Islamize US society. It's about time the money starts flowing in the opposite direction.
H/T: Fjordman via Jihad Watch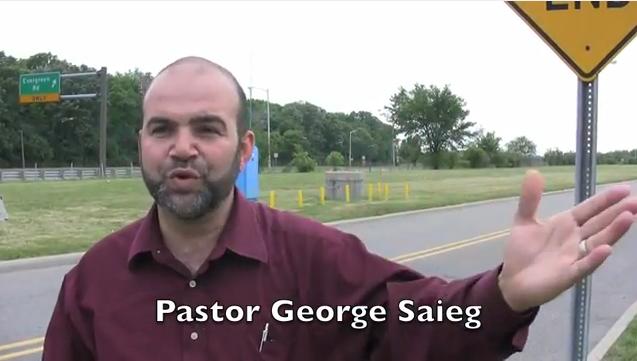 Dearborn Pays $100,000 In Lawsuit By Evangelists
DEARBORN (WWJ/AP) – The city of Dearborn has paid $100,000 in legal fees to attorneys for a Christian evangelist whose free-speech rights were violated at a popular Arab-American street festival.
Dearborn has a large Muslim population and one of the nation's biggest concentrations of people with roots in the Arab world.
The festival had offered George Saieg of Anaheim, Calif., a free booth in 2010, but city police in barred him and his allies from freely walking sidewalks with literature to convert Muslims to Christianity.Chief Ron Haddad said he was just controlling foot traffic, but a federal appeals court said the city violated the First Amendment.
The court says allowing the evangelists on the festival's perimeter wasn't good enough.
As the prevailing party, Saieg was entitled to legal fees and other costs from Dearborn. His lawyers say the money was paid last week.
Here is the video explaining the events that led to the violation of these Christians' fundamental rights.