She's also hooked up with the Muslim Brotherhood, but that didn't help her now did it?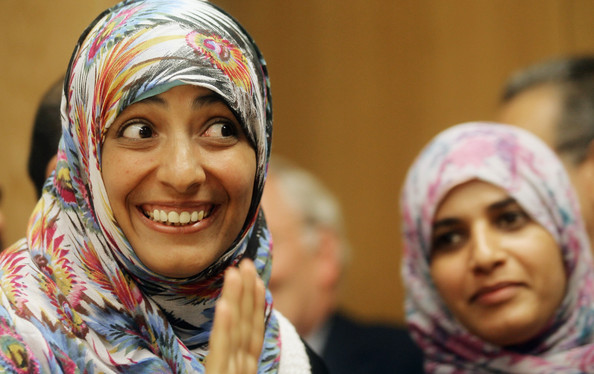 Yemen Nobel laureate gets death threat
Sana'a – Yemeni Nobel Peace laureate Tawakkul Karman has received a death threat from Muslim militants for alleged blasphemy, local media reported Friday.
Karman, a prominent pro-democracy activist, received the threat in a short text message sent to her mobile phone demanding that she repent or face death, reported independent website Change, quoting a statement issued by her office.
The threat was the second sent to Karman in less than a week, according to the report.
Karman had received a similar threat via a message sent by an anonymous person claiming to be an affiliate of al-Qaeda in the Arabian Peninsula.
Via: TROP