It's part of the risk that comes with the trade. It's well known here that the TT has a beef with the media, but it's always sad when a journo gets killed covering a conflict. Condolences to the family of these two journalists. RIP.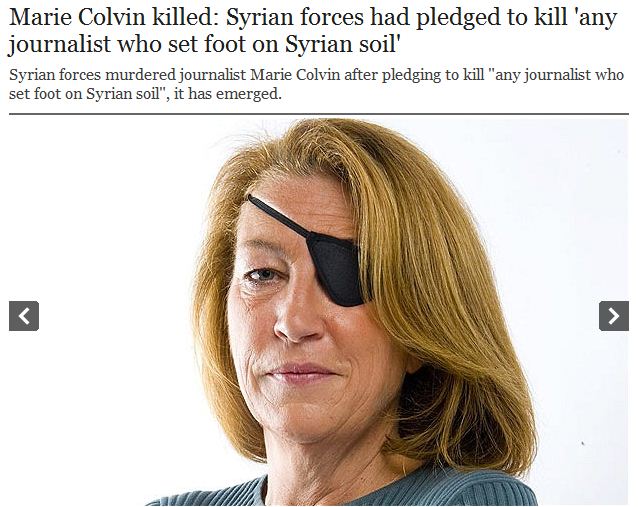 The 55-year-old Sunday Times reporter was killed alongside French photographer Remi Ochlik, 28, in a rocket attack on the besieged city of Homs this morning.
Now communication between Syrian Army officers intercepted by Lebanese intelligence staff has revealed that direct orders were issued to target the makeshift press centre in which Colvin had been broadcasting.
If journalists were successfully killed, then the Syrians were told to make out that they had died accidentally in firefights with terrorist groups, the radio traffic revealed.
Just before she died, Colvin had appeared on numerous international broadcast networks including the BBC and CNN to accuse Syrian dictator Bashar Al-Assad's forces of â murder'.