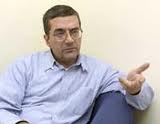 Having secured their dominance along the borders of Albania and Kosovo, the current main thrust of the Albanian ethno-religious encroachment has the country's capital city as its primary objective. It is a littleknown fact that today's Skopje is effectively as divided as Nicosia or Jerusalem. Once a city quarter becomes majority-Albanian, it is quickly emptied of its Slavic, non-Muslim population.

The time-tested technique is to construct a mosque in a mixed area, to broadcast prayer calls at full blast five times a day, and to create the visible and audible impression of dominance that intimidates non- Muslims (the locals call it "sonic cleansing").
Macedonia – the new Kosovo?
By SRDJA TRIFKOVIC02/28/2012 23:51
Both demographically and politically, the republic has a precarious present and an uncertain future.