Frog slowly boiling
Folks, as you know, I often talk about statism, or in other words, the all encompassing state,
"the belief that, for whatever reason, a government should control either economic or social policy or both to some degree.
Here in Finland, as in elsewhere in the EU and in Europe, the oppressive intrusion of the nanny welfare state into the private lives of its subjects (they can no longer be regarded as citizens anymore), has become normalized. There are hardly any breaches of individual rights and sovereignty that raises an eyebrow. Attacks on individual rights that would have  decades ago, landed a politician into hot water, no longer causes people to be outraged.
 In Finland, police are able to stop a motorist on a whim, there's no such thing as 'probable cause', the honest belief that a law is being violated. Nope, here it's enough for the police to stop you simply because you might be violating the law, having no suspicion from your driving ablilities whatsoever.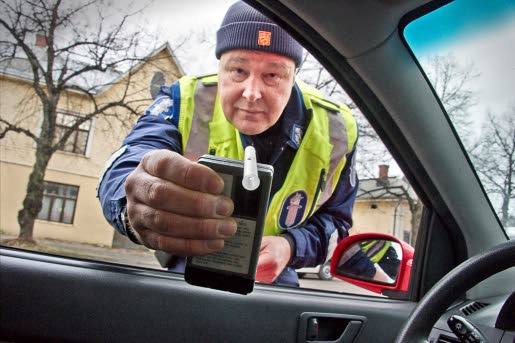 NOTE: Even if the transport minister gets her way, and you purchase a new car, it won't stop you from being stopped by the police and having one of their tubes shoved in your mouth. The statist government knows no limits, it will always find new ways to intrude upon the rights of the individual.
Transport minister wants breathalyser ignition locks on all new cars
Expert says devices are being improved all the time and could be mandatory feature soon
Minister of Transport Merja Kyllönen (Left Alliance) wants to make breathalyser ignition locks a mandatory feature on all new cars in the coming years. Kyllönen made her comments on Friday as she accepted the memos of two working groups that had taken on the issue of traffic safety.
One of the working groups considered the possibilities of an ignition lock and the other examined other questions of traffic safety.
"Driving while intoxicated is a serious crime, and the consequences need to correspond to that. If we can reduce drink driving with the help of technical devices, those means need to be taken into use", Kyllönen says.
Making the breathalyser ignition locks a standard feature is a question for the entire European Union. The chairman of the working group, special representative Tero Jokilehto, believes that the plan will be implemented in the future. He says that Finland has been advancing the issue.
"The devices still need to be developed. Nowadays they cannot detect other intoxicating substances than alcohol. The techniques for their use are also being constantly developed."
Nowadays the ignition locks cost about EUR 1,500 when installed. They can also be rented.
"When the locks start being installed as a part of mass production, the cost will not be a problem", Jokilehto says.