This is what happens when socialism becomes so thoroughly embedded into the mind of society, that it creates people who are no longer willing to think for themselves. It varies to some degree throughout the European continent, but the marks are there.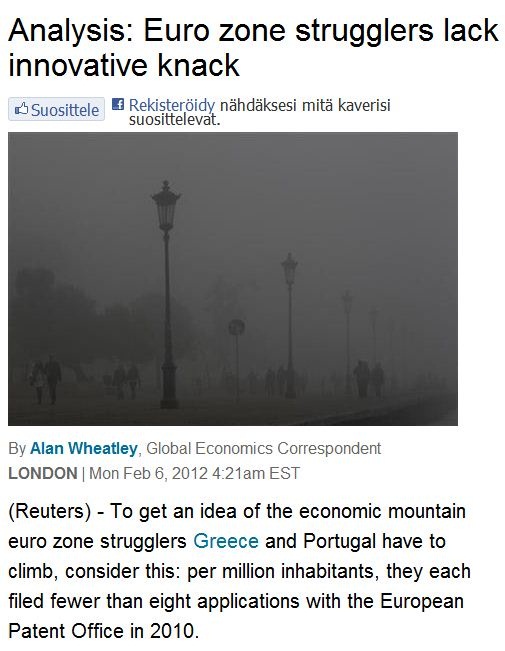 Germany, with the advantages of scale that go with a population eight times bigger, lodged 335 patent applications per million residents. But the Czech Republic, of a similar size to Greece and Portugal, managed 16. Much-smaller Ireland boasted 112, according to calculations based on data on the EPO website.

Figures on research and development are a little better.

Greece spends just 0.6 percent of GDP on R&D, the same as in 1999. Portugal's R&D rose to 1.66 percent of GDP in 2009 from 0.69 percent a decade earlier but still lags the OECD average, which rose over the same period to 2.33 percent from 2.16.

Innovation matters because it is a key driver of competitiveness, allowing firms to win greater market share and feeding through into greater productivity.