THE NEW NORWEGIANS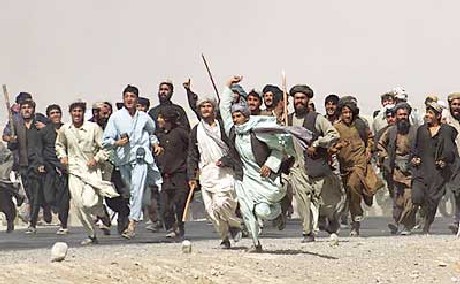 You heard it here first. The Tundra Tabloids has long took to calling the Muslims currently marauding the Norwegian countryside, raping and pillaging, 'The New Vikings'. Now we see them in the mythic sense as well.
H/T: GOV
UPDATE: (Drunk) Palestinian man admits hijacking bus
[A 24-year-old Palestinian man has admitted he was behind the hijacking of a bus on Monday evening in an incident that left passengers terrified in Skien, south-eastern Norway.]
Allah's Hammer
BARON BODISSEY: Forget Thor — a servant of Allah was the one wielding the hammer tonight in Norway. A young drunken culture-enricher hijacked a bus using a hammer.
Our Norwegian correspondent The Observer has translated a news report about the incident. He includes this note:
This article is about a bus hijacking in Skien (approximately 2.5 hours southwest of Oslo) which occurred a couple of hours ago. The hijacker has been described as a Palestinian male.

The driver of the bus was visibly upset after the incident, and I don't blame him. In 2003 another bus driver, Audun Bøland, was stabbed to death by an Ethiopian asylum seeker.

There have also been other episodes of cultural enrichers going berserk on board public transportation in Norway. Most noteworthy are the Kato air incident in 2004, when an Algerian man tried to bring down a small-engine passenger plane in Northern Norway with an axe, and of course the tram incident in Oslo in 2004 when a Somali male stabbed one passenger to death and critically injured six others.
The translated article from VG.no:
Eyewitness: The hijacker was furious when we disembarked

SKIEN / OSLO (AP) When the passengers disembarked the bus, the hijacker shouted, "Don't let them off, don't let them off."

Sandra Svendsen (15) was on the M3 bus, en route between Skien and Porsgrunn, when it was hijacked at Klyve around 19.30 pm on Monday evening.

"A man came on board. He refused to pay for the ticket and started arguing with the driver," Svendsen says to VG nett.

He then somehow managed to grab hold of a hammer mounted on the wall and began to threaten the driver. The other passengers were not allowed to get off the bus.