If you follow the Tundra Tabloids' sidebar on the right, you'll know how frequent and how many (war crimes) rockets the Islamonazis in Gaza are launching into Israel. No other nation would stand for such aggression on its people, neither will Israel.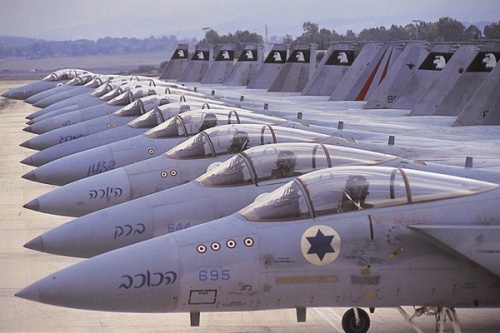 IDF strikes terror cell in Gaza, thwarts attack
By JPOST.COM STAFF02/24/2012 04:10
Palestinians say 2 wounded in strike; 2 rockets fired from Gaza land in Eshkol, Sha'ar Hanegev Regional Councils.
The IDF targeted a terror cell Thursday night attempting to fire a rocket at Israel, the IDF Spokesman's Unit said, after two other projectiles fired from Gaza exploded in Israeli territory.
Israel air craft struck targets in the northern Gaza Strip, thwarting the terrorists' attempts to attack Israel.
The IDF said Hamas was responsible for all terrorist activity in Gaza aimed at Israel.
Two people were wounded during IDF an strike Thursday, according to Palestinian Ma'an news agency.