The ears of leaders around the world pick up whenever Netanyahu mentions Iran. Maybe they should, as well as send a public word of support to the Jewish state.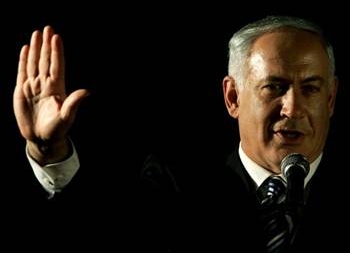 Netanyahu: Iran sanctions not working
During historic visit to Cyprus, PM says Iran 'most irresponsible force in the world'; signs search and rescue deal with President Christofias
Prime Minister Benjamin Netanyahu and Cypriot President Dimitris Christofias signed a search and rescue agreement on Thursday.
According to the agreement, in the event of a disaster Israeli aircraft will be authorized to enter Cyprus' airspace, and vice versa.
A similar agreement between the Jewish state and Turkey was revoked recently in light of heightened tensions between the countries.