Remember him?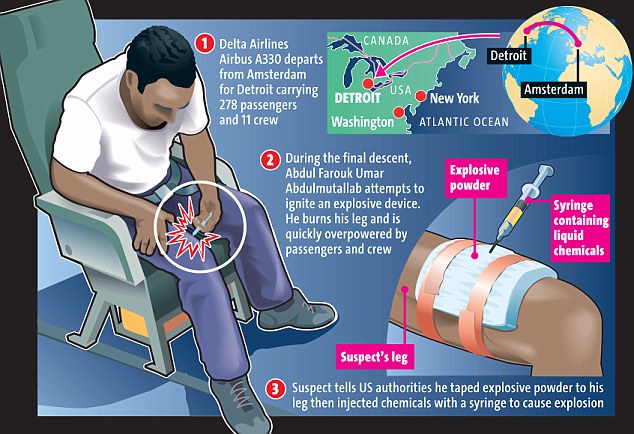 Nigerian 'underwear bomber' to be sentenced in US
The young Nigerian dubbed the "underwear bomber" after he tried to blow up a packed US-bound airliner on Christmas Day in 2009 will be sentenced at a hearing Thursday.
Umar Farouk Abdulmutallab, 25, faces a mandatory life sentence after pleading guilty in October to eight charges, including the attempted murder of 289 people on board Detroit-bound Northwest Airlines Flight 253.
In what court documents say was a plot hatched by slain Al-Qaeda preacher Anwar al-Awlaqi, the incident sparked global alarm and caused the United States to tighten up both its no-fly list screening system and airport screenings.
Despite stringent security measures at airports in the wake of the September 11, 2001 attacks, he managed to smuggle 76 grams of the explosive Pentaerythritol tetranitrate on board the flight from Amsterdam.
The bomb hidden in his underwear failed to properly detonate and instead simply caused a fire as the plane began its descent.