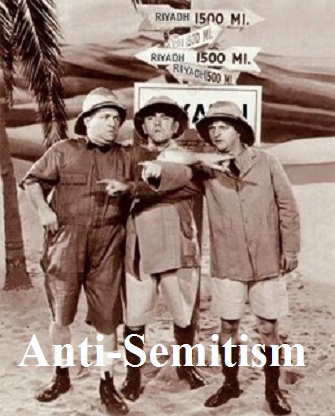 The organization of the Islamic Cooperation has an extreme agenda folks, it wants to limit your free speech under the guise of protection against the defamation of 'religions'. But in fact, there is only one belief system that is to be respected, and protected, and that's Islam.
Respect, in the western sense of the word, means deference is shown in a mutual way, a prime example is how one treats apostates. Both Christianity and Judaism, while they might be disturbed by individual choices of former members, they do not issue death warrants for those who 'stray' from the faith. In Islam, converts to Christianity or Judaism (or to any other faith, or atheism) are not only shunned, but are often convicted by the state and imprisoned, and worse, executed.
Also, why should we allow any people of faith to be free from any form of criticism? Does anyone really long for the return to a period before the enlightenment? Do the rights of the gods outweigh the rights of men? I'm a serious believer in the concept of Natural Law, that our rights as free individuals stem from the Creator, not from man, but nor do I equally believe in the omnipotence of religious rulers.
This is what we are setting ourselves up for if we allow the OIC to ramrod Islamic sensibilities over our rights as free men, and become subservient to sharia law. Remember folks, this is historically what Islam has always sought to do, submit the non-believer to Islamic jurisprudence, the sharia, regardless of whether you want to or not.
Also remember that the OIC's secretary general, Ekmeleddin Ihsanoglu stated to the Tundra Tabloids in 2008 in Helsinki (after I told him that no one has the right to not be offended), that "no Muslim good or bad can be anti-Semitic", which effectively absolves each and every Muslim from acts involving Jew hatred. It was also a highly bigoted statement as well, which by default, means that only a non-Muslim can be an anti-Semite.
This statement comes from a man who is supposedly is defending religions? I think that that, more than anything else, shows exactly what agenda is being driven here.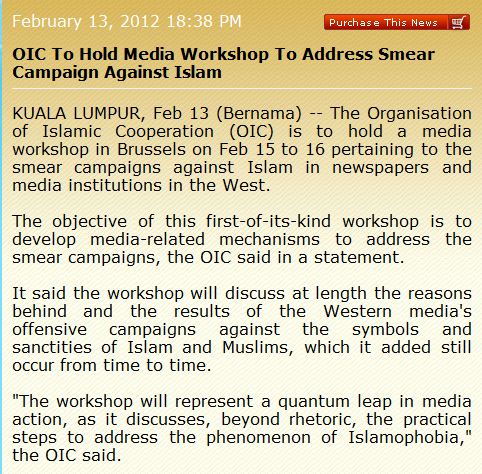 H/T: Vlad