To call these thugs who are obviously mustards,  'lads', is a disgrace. This is tard related, Manchester is a serious Muslim area.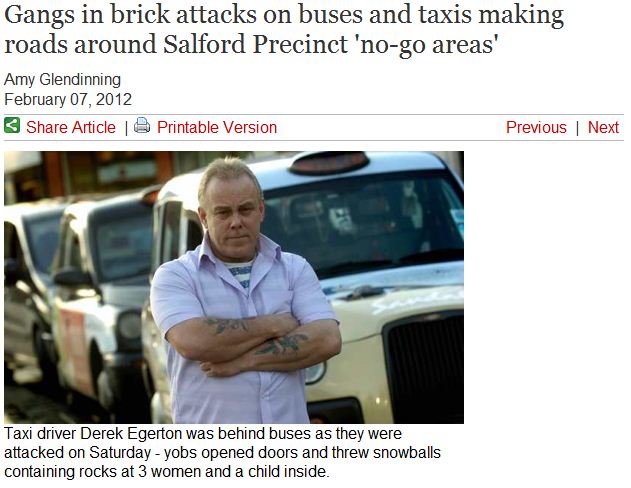 Gangs of brick-throwing yobs are making parts of Salford no-go areas for buses and taxis after a series of terrifying attacks.
Passengers were left cowering in fear after a bus was stopped in Pendleton and pelted with bricks by up to 20 balaclava-clad youths. And taxi drivers have told how roads around Salford Precinct and Chimney Pot Park are now too dangerous to visit.
One cabbie with 25 years' experience, Derek Egerton, vowed he will never work around Salford Precinct again after witnessing the bus attack. He said a gang threw bricks through the windows of his cab just days earlier.
Derek said: "This problem has been going on for about 10 years but has definitely escalated recently. "I just don't know what's wrong with these lads, it's disgusting what they're doing.