Muxlim is the brainchild of Mohammed El-Fatatry who moved to Finland in 2004 from the United Arab Emirates. Since that time he's become a symbol of the supposed success of Finland's multicultural project. El-Fatatry isn't giving up too many details as to why the project failed.
Perhaps the western concept like an internet social site where sexes intermingle proved in the end to be too much for those parents paying for it, and the profitability of the project took a nose dive when the funds began to dry up. Or perhaps it was his vision, or lack of it, that was the deciding factor.
H/T: Kumitonttu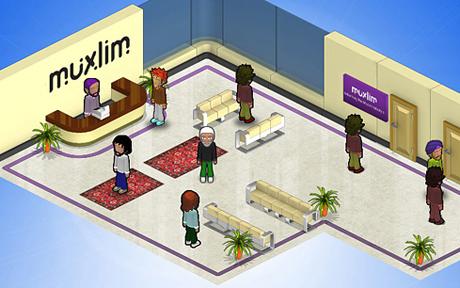 The award-winning and much praised Muxlim site goes blank
Muxlim.com, the world wide Muslim social network many times awarded in Finland, has closed until further notice. At the moment, Muxlim.com site will take you to the founder and CEO, Mohamed El-Fatatry's page where he's marketing a future book. El-Fatatry himself is quiet about the current status of the site. He promises more details later in the spring upon the release of his book.
According to the company's most recent financial statements from 2010, its net sales were EUR 46 000. Operating losses amounted to several times more, i.e. 865 000 euros. Staff expences alone were 300 000. For the year 2009 it recorded a loss of EUR 700 000.