Erkki Tuomioja uses global warming as the means to rally the masses to his vision of a united (utopian) world. The arrogant mind of a statist, what the world needs now, and demands it, is more tyranny. And now, a brief  excerpt from the blog of a bona fide marxist mental midget.
The Nordic model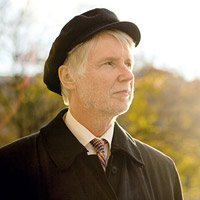 Already, in an interdependent world inhabited by more than seven billion people, we have, at best, only a few decades time to adjust the functions of all the people into the requirements for an ecologically, socially and economically sustainable development.
Although it's obvious in the North as well, that we are still far away from this goal, it is obvious however that the Nordic model, gives the others a better chance of success.
Therefore, the Nordic area and Nordic social democracies should require a strong and active contribution of all globalization initiatives to a better management and process. According to our example this is also expected and hoped from us by the rest of the world.