And this is the very same moron who said before a House Intelligence Committee hearing, that: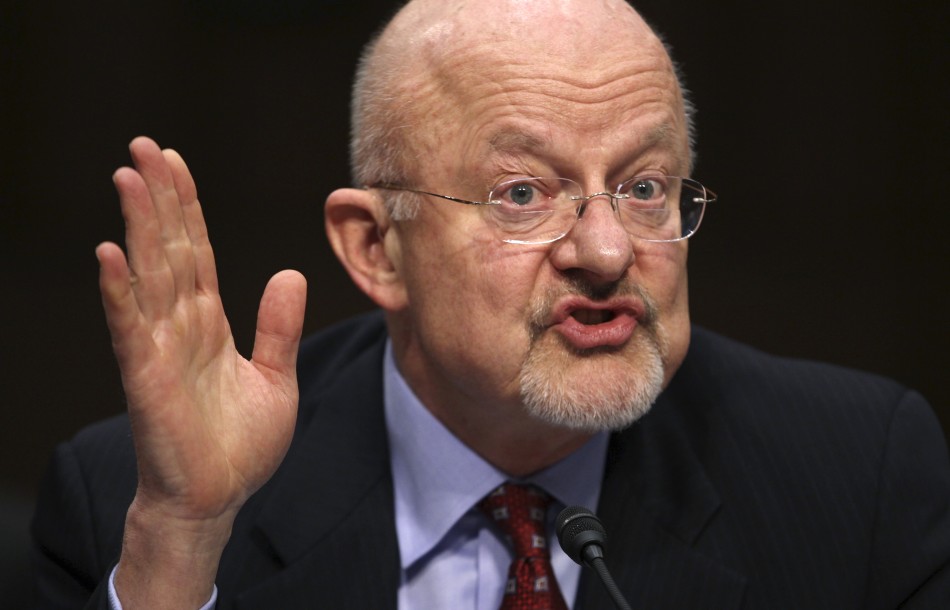 "The Muslim Brotherhood as a "largely secular" organization.    "The term 'Muslim Brotherhood, is an umbrella term for a variety of movements, in the case of Egypt, a very heterogeneous group, largely secular, which has eschewed violence and has decried Al Qaeda as a perversion of Islam…
NOTE: Finnish politicians are pretty much spouting off the same nonsense.
Still chance for diplomacy with Iran: US officials
Breitbart: Sanctions and diplomacy may yet persuade Iran to give up its nuclear program, as its leaders have shown a rational "cost-benefit approach" in their calculations, senior US officials said.
The top intelligence officials suggested Tuesday that military conflict with Iran was not inevitable, despite soaring tensions with Tehran and a war of nerves over the strategic Strait of Hormuz, a key oil trade choke point.
"We judge Iran's nuclear decision-making is guided by a cost-benefit approach, which offers the international community opportunities to influence Tehran," Director of National Intelligence James Clapper told the US Senate Select Committee on Intelligence.
"Iranian leaders undoubtedly consider Iran's security, prestige, and influence, as well as the international political and security environment, when making decisions about its nuclear program," he said.
He said economic sanctions were taking a toll and described a worsening rift between Iran's Supreme Leader Ali Khamenei and President Mahmoud Ahmadinejad.