Dig deep enough and out tumble the Jew haters. More from the JPost's hard hitting investigative journalist, Benjamin Weinthal. KGS
NOTE: Zaid Jilani might be gone, but the people who hired him still remain.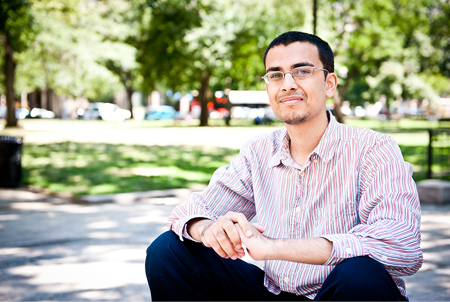 White House troubled by 'anti-Semitic think tank'
By BENJAMIN WEINTHAL, JERUSALEM POST CORRESPONDENT
01/20/2012 00:41
BERLIN – The media firestorm unleashed by allegedly anti-Semitic bloggers at a prominent think tank affiliated with the US Democratic Party resulted Thursday in a White House Jewish affairs official terming the situation at the Center for American Progress to be "troubling."
According to a Washington Post online article on Thursday, Jarrod Bernstein, the new White House liaison with the Jewish community, told Rabbi Abraham Cooper, the associate dean of the Simon Wiesenthal Center, that what was unfolding at CAP was "troubling," and, "that [the attitude toward Israel at the think tank] is not this administration."
The Washington Post wrote that the Cooper met last week with Bernstein to convey the Wiesenthal Center's worries about CAP's hostility toward Israel and American supporters of the Jewish state.
CAP is a Washington-based policy organization that serves as a source of Middle East ideas for President Barack Obama and the party.
Zaid Jilani had blogged for the Center for American Progress's ThinkProgress website; he used Twitter to call US supporters of the Jewish state "Israel Firsters" and compared Israel to the former apartheid regime in South Africa.
A CAP employee who said her name was Amanda told The Jerusalem Post on Wednesday that Jilani was no longer employed by ThinkProgress.
Jilani's biography and photo no longer appear on the ThinkProgress website "About" section. His Twitter feed no longer identifies him as a reporter for ThinkProgress. His last CAP blog posting was on January 12.
E-mail queries and telephone calls to senior CAP representatives, including Faiz Shakir, editor-in-chief of ThinkProgress, were not returned.
The Jerusalem Post exclusively obtained an e-mail in January in which Shakir described Jilani's words charging supporters of Israel with dual-loyalty as "terrible anti-Semitic language."
As a result of the alleged Judeophobia at CAP, the Jerusalem Post has learned from a Democratic Party source that CAP has introduced a new social media policy to monitor and prevent prejudicial writings. CAP declined to confirm the existence of the new policy.
The Simon Wiesenthal Center, the Anti-Defamation League and the American Jewish Committee have all termed the anti-Israeli rhetoric of Jilani and fellow CAP writers Eli Clifton, Ali Gharib, Matt Duss and Ben Armbruster to be infected with Jew-hatred and discriminatory policy positions toward Israel.