How's than open hand working Barack?
Sometime before the unrest started in Tunisia almost a year ago, US Sec-state Hillary Clinton was joyously labeling Bashar Assad a 'reformer', as they were desperately trying to explain their daft decision to re-open the US embassy in Damascus. Assad never was a reformer anymore than was N.Korea's Kim Jong Il, but if it's political expedience in question, then all common sense goes right out the window. KGS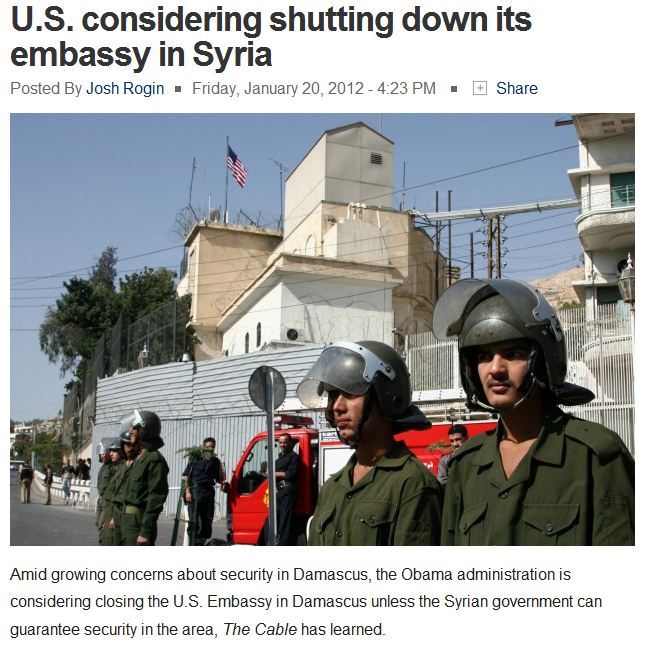 An administration official confirmed to The Cable Friday that U.S. officials have been in discussions with the Syrian regime in an effort to negotiate new security agreements for the streets surrounding the embassy, which have become more and more dangerous for U.S. personnel as the violence in Damascus has drawn closer to the central city. Those streets house several other foreign embassies as well, meaning that if the Syrian government does not meet requests for better security guarantees, several countries could be forced to roll up their diplomatic presence in Damascus, despite their preference to stay.