UK MORALITY POLICEMAN
Unfreakingbelievable.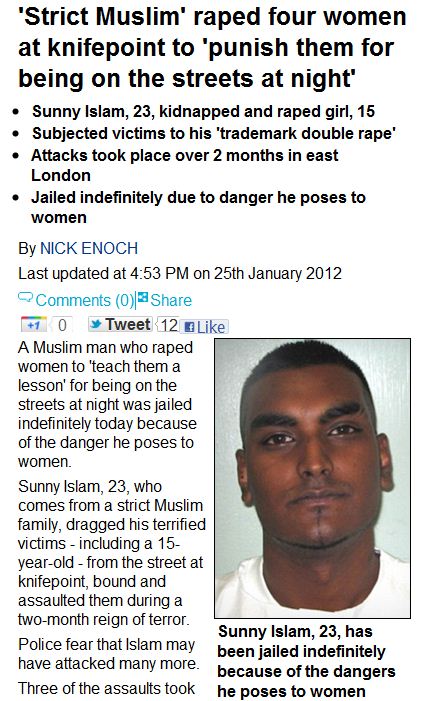 Three of the assaults took place close to his home in Barking, east London, while a fourth occurred in nearby Forest Gate.

Judge Patricia Lees, sentencing him to a minimum of 11 years, said: 'The harm you have done to your victims is incalculable.

'The nature and extent of these offences drives me to the conclusion that you represent an extreme and continuing danger to women, particularly those out at night.'

He was traced through the number plate of his girlfriend's car after he kidnapped and raped the 15-year-old in September 2010.

He grabbed her from behind as she walked home with a friend and bundled her into the car at knifepoint before driving to a secluded spot where he raped her twice despite her claiming she was only 11 years old.