Of course they do, so they should be given the option of losing both the US and European markets for Turkish goods, for maintaining their oil partnership with the Iranian regime. KGS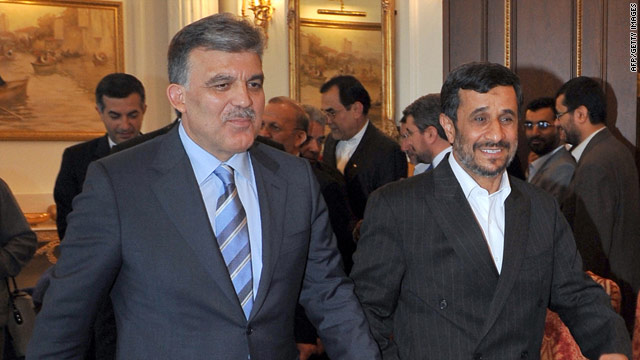 Turkey to seek US waiver on Iran oil -energy official
(Adds energy minister, Davutoglu expected in Iran, background)
ANKARA Jan 4 (al-Reuters) – Turkey will seek a waiver from the United States to exempt its biggest refiner Tupras from new U.S. sanctions on institutions that deal with Iran's central bank, a Turkish energy ministry official told Reuters on Wednesday.
U.S. President Barack Obama signed the new sanctions into law on New Year's Eve, which if implemented fully would prevent most refineries from paying for Iranian crude, the first Western measure that could have serious impact on Iran's oil industry.
The law would strip any financial institution dealing with Iran's central bank from access to the U.S. financial system.
However, the law allows Obama to issue waivers to firms in countries that significantly reduce dealings with Iran, or at any time when it is either in the U.S. national interest or necessary for energy market stability.