It's from Sweden, so no explanation needed, via the Baron: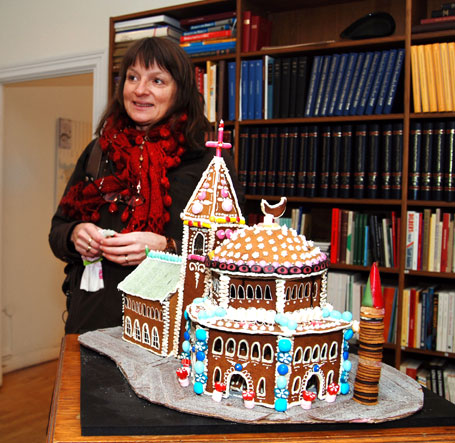 In the Nordic countries, it's traditional to make a gingerbread house before the Christmas festivals begin, and then eat it after the festivities have been concluded. This is a multicultural attempt by a woman who is clueless to what she's done.
The Swedish gingerbread church and mosque are totally un-politically correct, becuase it's….. anti-Islamic! The church tower stands taller than the mosque's minaret!
It's the work of a well meaning, but ignorant (dhimmi) follower of the cult of multiculturalism, but in due time after the Swedish state has gone totally halal, she won't be making that mistake again. The sharia courts will set her mind straight, that you can be assured of. KGS