It's all good!
See how nice it is in Finland's socialist la la land? Even candidates (who are already members of parliament) for the presidency are allowed to take paternity leave on the taxpayers' dime. He's also the minister of "Culture and Sport" and is also the same cretin who made fun of the Helsinki policemen executed by shots to the head, shouting their names at the players of the opposite team, hoping to start a brawl. Like I said before, he's a real punk. KGS
NOTE: I wonder if his brother Jussi was his best man?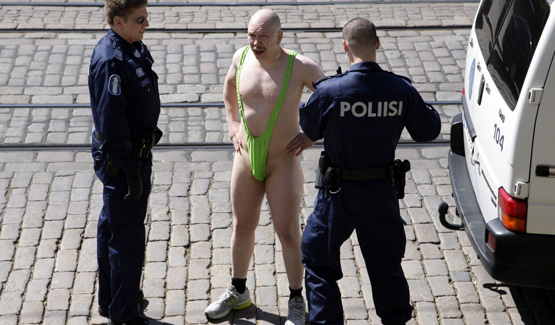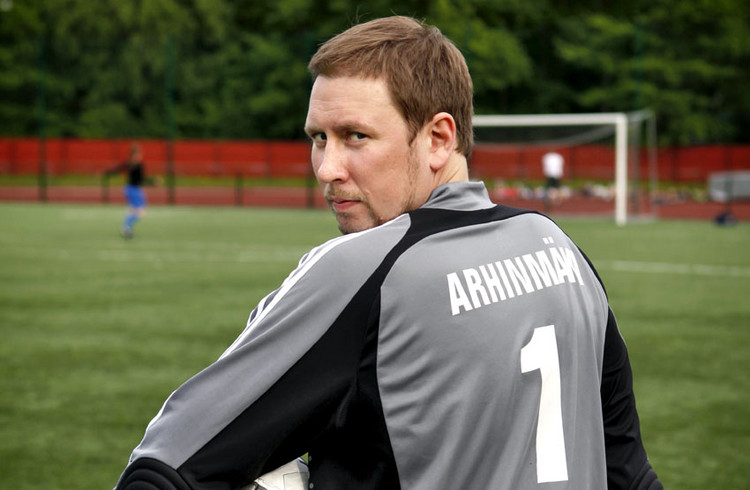 Newly-wed Arhinmäki to take paternity leave in February
YLE: The Left Alliance's presidential candidate Paavo Arhinmäki has got married, and is to go on paternity leave in February. Arhinmäki tied the knot with his long-term partner Päivi Lahti in a civil marriage ceremony at the Malmi työväentalo workers' house on Friday.
The Presidential candidate and Minister of Culture and Sport said he would be taking paternity leave in February, when the couple is due to have a child.
The Left Alliance reports that Arhinmäki will continue his presidential campaign as planned, so a honeymoon is not on the cards for now. Commenting on the matter on his Facebook page, Arhinmäki said he was going on "honeymoon" to Turku, Raisio, Salo and Karkkila the very same day.