The RINO Romney has always worried me, well before this nomination process even started. He's not going to be the right candidate for the nomination, Newt Gingrich, for all of his warts, is heads and shoulders above him, yet the Republican establishment is intent on grabbing defeat from the jaws of victory with their imposing Romney upon Tea Party voters.
That said, if Romney gets the nod, it's imperative that this skunk get elected to the White House, because beating Obama is the number one priority, all else is secondary.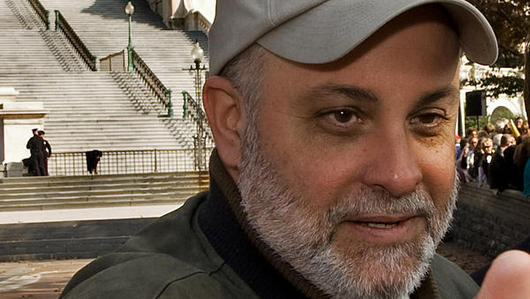 Mark Levin: 'Character Matters and Romney's Worries Me
NewsBusters: Conservative author and talk radio host Mark Levin took to his Facebook page Sunday with concerns about the character of Republican presidential candidate Mitt Romney:
I am beginning to think that the nature and level of attacks being launched by Mitt Romney against Newt Gingrich, which he would surely use against any conservative threatening his nomination, are going to make it very difficult for Romney to unite the different factions of the GOP and the conservative movement behind his candidacy should he win the nomination. While I have said that I would vote for Rick Santorum, I am appalled at the "anything goes" assault on Gingrich.
Levin sent readers to a New York Times article published Sunday entitled "Facing Second Loss to Gingrich, Romney Went on Warpath":
Facing the unthinkable here just seven days ago — a second loss in a row to Newt Gingrich — Mitt Romney's campaign team hatched a two-part plan to win in Florida: make Newt mad and Mitt meaner.

In a call last Sunday morning, just hours after Mr. Romney's double-digit loss to Mr. Gingrich in the South Carolina primary, the Romney team outlined the new approach to the candidate. Put aside the more acute focus on President Obama and narrow in on Mr. Gingrich.

Find lines of attack that could goad Mr. Gingrich into angry responses and rally mainstream Republicans. Swarm Gingrich campaign events to rattle him. Have Mr. Romney drop his above-the-fray persona and carry the fight directly to his opponent, especially in two critical debates scheduled for the week.