Gee, then neither does Quebec.
Never mind the fact that this guy buys into every Left-wing nonsensical claptrap theory and historical revisionism on modern Israeli history, and one the Arabs' conflict with the Jewish state. What this Jew hater is actually saying, is that Jews are the only people who do not have a right to self determination. He's a moron. KGS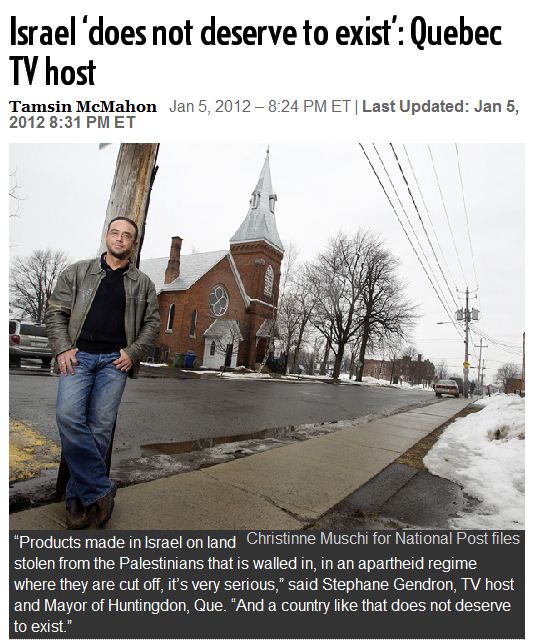 NOTE: Seeing that the French speaking enclave was founded on land not traditionally theirs, as opposed to ancient Jewish ties to Israel, the French Quebec blowhard, by default, makes a case for an Indian takeover of that land and kick the Frenchies out.
H/T Vlad