It's one of the reasons why the Tundra Tabloids will  never visit a Muslim state, they'd have me locked in irons in a New York minute. The other reason is that I'll never spend a Euro or dollar in any country that believes in institutionalizing discrimination of minorities, so that leaves every single Islamic state off my travel list. KGS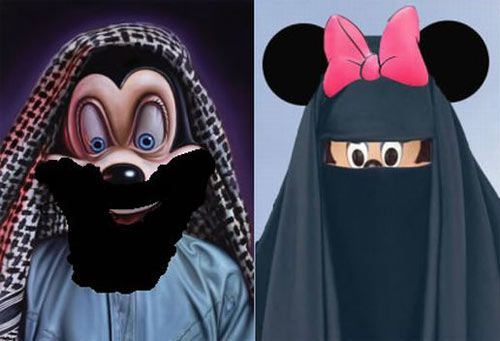 Egyptian Christian faces trial for insulting Islam
CAIRO (al-AP) — A prominent Christian Egyptian media mogul faces trial on a charge of insulting Islam, lawyers said Monday, based on his relaying a cartoon on his Twitter account.
The case dates back to June, when Naguib Sawiris posted a cartoon showing a bearded Mickey Mouse and veiled Minnie. He made a public apology after Islamists complained, but his action set off a boycott of his telecom company and other outlets. He said it was supposed to be a joke and apologized, but lawyer Mamdouh Ismail filed a formal complaint against him.
After investigation, the prosecution set the trial for Jan. 14. Sawiris was not available for comment.
The case is linked to developments in Egypt after the ousting of President Hosni Mubarak last February. Sawiris and Ismail belong to competing political parties, and sectarian violence between Christians and Islamists has been on the upswing. In Egypt's parliamentary elections, Islamist parties have won a large majority, leaving liberals far behind.
Sawiris co-founded a liberal party, and Ismail heads a party representing ultraconservative Salafi Muslims.
Picture via Weasel Zippers.