Hear that Fox News!?
I really despise the fact that even conservative Fox, has given Ron Paul a rather easy time on his highly dubious explanations of what he knew and when he knew it, concerning his racist, bigoted newsletters. The man was involved in every facet of those articles, and should be held accountable for them. He's not presidential material, and should be drummed out of congress.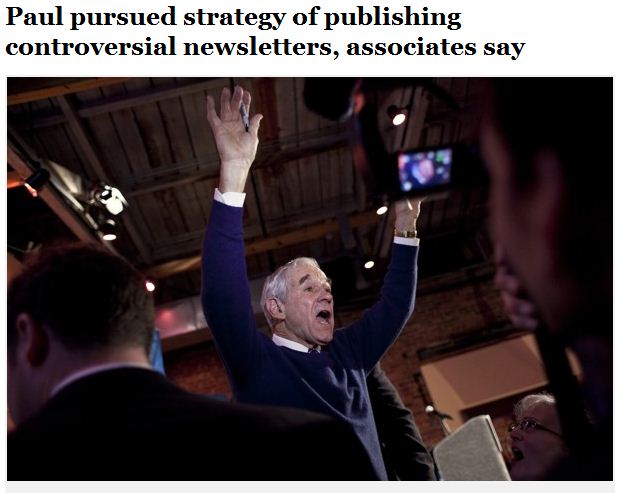 The Republican presidential candidate has denied writing inflammatory passages in the pamphlets from the 1990s and said recently that he did not read them at the time or for years afterward. Numerous colleagues said he does not hold racist views.
But people close to Paul's operations said he was deeply involved in the company that produced the newsletters, Ron Paul & Associates, and closely monitored its operations, signing off on articles and speaking to staff members virtually every day.
"It was his newsletter, and it was under his name, so he always got to see the final product. . . . He would proof it,'' said Renae Hathway, a former secretary in Paul's company and a supporter of the Texas congressman's.