The Tundra Tabloids received an interesting note that deserves some thought. I would also like to add that the Muslim Brotherhood should be held accountable for its support of Hamas, the mass murdering gang of fundamentalist muslims who have waged a war against Israeli civilians, a war crime. There is much more to add to this, perhaps too much for the average simpleton journalist and western politician to take in at one time. KGS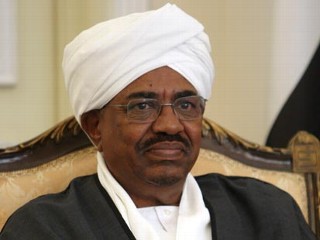 The arrest warrant for General Omar Hassan Ahmad Al-Bashir was widely condemned by Arab world, as well as African Union. Additionally, it was condemned by Egypt and Arab League, specifically by Amr Moussa. In any case, the MB all over the world has openly stated that it supports Bashir, the genocidal dictator in Sudan.

The Sudanese chapter of the MB is also very influential in the government and supports Bashir. The MB should have to answer for their support of this genocidal dictator before they are accepted by the international community as a legitimate political party. Liberals need to question how reasonable and moderate the MB actually is.
NOTE: Remember, we are talking about the same Muslim Brotherhood that has members like this: