George Galloway hardest hit.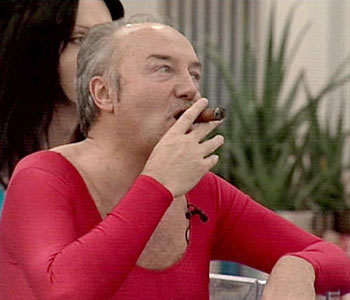 Iranian state-controlled Press TV taken off UK air following HJS editorial in the Times
or+44 (0)77 666 41670 (mobile)
Today it was announced that Press TV, a wholly owned subsidiary of the Iranian regime, had its Ofcom license revoked owning to multiple violations of the broadcasting code. In 2009, the station aired an "interview" that was in fact a prison interrogation of a Newsweek journalist arrested for chronicling the Green Revolution. In December, Henry Jackson Society Research Fellow Houriya Ahmed called for the shuttering of Press TV after a regime-sponsored mob sacked the British embassy in Tehran:
Closing down the Iranian Embassy in London is not forceful enough. After the storming of the British Embassy in Tehran by a mob of petrol-bomb-hurling hardliners, the British Government was right to move beyond impotent expressions of "outrage" and demand that Iran's embassy staff leave the UK within 48 hours.But Britain can do more in the face of what looks like officially orchestrated violence.
Here's Galloway slobbering all over Dinnerjacket on PressTV, then denying it: