A statement that we knew all along, Carter was just waiting to blurt out.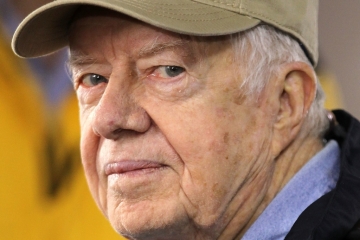 Carter 'pleased' with Egypt polls
Former US president Jimmy Carter gave the thumbs up on Tuesday to Egypt's parliamentary elections, saying the people's will was "expressed accurately."
"We have been very pleased," Carter told reporters during a tour of apolling station at the Rod al-Farag girls' secondary school in a working class district of the Egyptian capital
He said the election — a three-staged process launched in November to choose the first parliament since mass protests forced former presidentHosni Mubarak to quit — had been peaceful despite "some problems."
"But in general the will of the people has been expressed accurately," he said on the eve of the end of the polls.
The Carter Center is one of the few monitoring group to have had a licence to witness the election, and the former US president will hold a news conference on Friday.