This is not just about female rights, but about the rights of every minority group in Afghanistan and throughout the entire Middle East and Islamic world. This is what passes for normal in many of those lands. KGS
NOTE: Click the Guardian link for a fuller story and pictures of the hapless lass.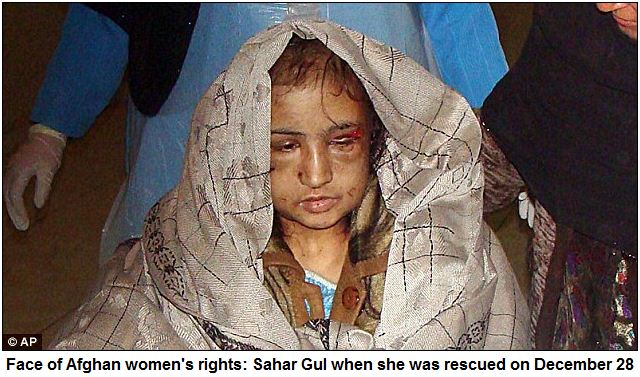 'They gave me electric shocks … I want them in jail': Tortured Afghan child bride says she hopes her husband and his family are thrown in prison
A 15-year-old Afghan girl who was tortured for months after her arranged marriage has spoken out for the first time since her rescue, saying she hopes her husband and his family are jailed for her abuse.
Sahar Gul became the bruised and bloodied face of women's rights in Afghanistan after she was rescued in late December when an uncle called police.
Speaking in an interview on Saturday from a hospital in Kabul, Gul blamed her husband, his parents and his sister for her ordeal.