Beating his chest like a Shi'ite celebrating Ashura.
Obama and his acolytes have done a world of harm in the short three years he's been in office, domestic and abroad. The "merchants of sharia and jihad" are feeling very uppity, and with good reason, Obama has indicated in word and in deed that the Muslim Brotherhood "is just alright with him". They (the MB and their Gaza branch, Hamas) cannot expect too much headache from this president while he's in office, and if given four more years, you ain't seen nothing yet. KGS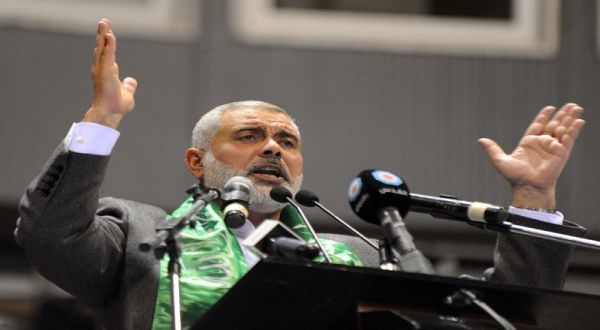 Haniyeh: Muslims are creating the new Middle East
By JPOST.COM STAFF
01/08/2012 22:04
Hamas prime minister in Tunisia: Muslims will replace US-backed chaos in the Middle East with revolution.
Hamas Prime Minister Ismail Haniyeh declared Sunday that the Muslim revolutions born out of the "Arab Spring" would replace US-backed chaos in the Middle East, Hamas affiliate Al Resalah quoted the Hamas leader as saying.
"We are among those who will create a new Middle East. We have created a glorious revolution that will bring back the nation and its glory in place of the chaos that the American administration had so desired," Haniyeh told a gathering of Tunisian Islamist Ennahda party supporters in Tunis.