'Lord' Ahmed (remember him?) in severe depression.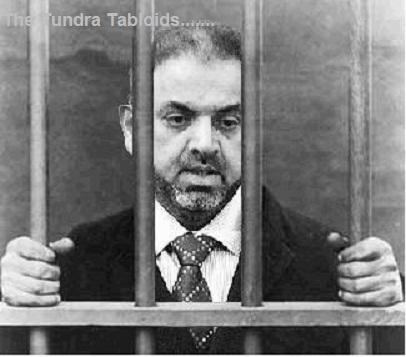 'Lord' Ahmed was convicted of vehicular manslaughter a few years ago but only served 16 days for his crime. He also fomented violence in his call to rally 10 000 Muslims to stifle debate in the British parliament when the Dutch MP Geert Wilders was in town to view his film Fitna. KGS
NOTE: The man's a menace, when he's not slaughtering people on the highway, he's pushing Halal slaughtered meat on public officials.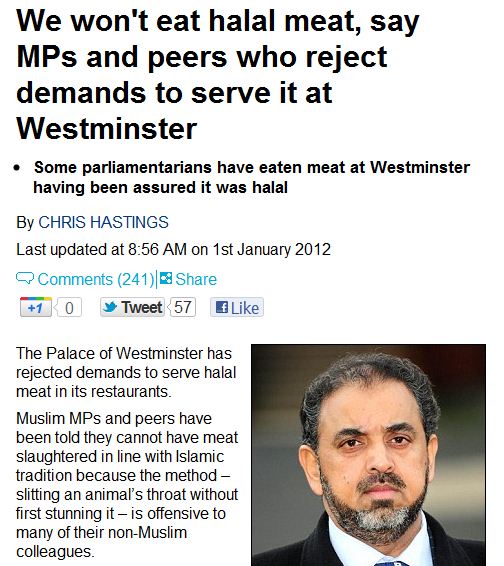 Lord Ahmed of Rotherham said: 'I did feel misled. I think a halal option should be made available.'

In 2010, the Mail on Sunday revealed schools, hospitals and restaurants were serving halal meat to unwitting customers.

Waitrose, Marks & Spencer, Sainsbury's, Tesco, Somerfield and the Co-op all said they stocked meat slaughtered according to Islamic tradition without letting customers know.

Fast-food chains including Domino's Pizza, Pizza Hut, KFC, ­Nando's and Subway are also using halal meat without ­telling customers, it was revealed.