One of Carl Rove's acylotes trying to torpedo Newt's campaign with imbecilic notions.
My buddy Bostom never fails to deliver a stinging rebuke to self indulgent ignoramuses who dare to bloviate on matters they know absolutely nothing about. Michael Gerson wouldn't know his butt from a hole in the ground, as Bostom convincingly shows us. KGS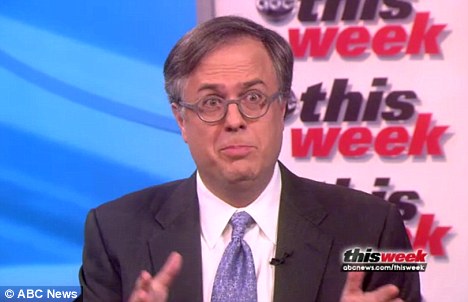 Gingrich, Gerson, and Sharia
Former President George W. Bush's aide Michael Gerson posted a distressingly ignorant column on 12/13/11 which attacked both former speaker and Republican presidential candidate Newt Gingrich, and my colleague Andrew C. McCarthy, for their sober, if frank conceptions of the Sharia. The counterfactual basis for Mr. Gerson's diatribe is his own thoroughly deficient understanding of Islam's religio-political code for personal, societal, and Muslim state behavior. He glibly—and wrongly—imputes unique Western notions of individual rights, equality before the law, or even rational legal procedures of evidence to the Sharia's so-called "set of transcendent principles of justice."
With vanishingly rare intellectual honesty and resolve, Gingrich has described how normative Sharia—antithetical to bedrock Western legal principles—by "divine," immutable diktat, rejects freedom of conscience, while sanctioning violent jihadism, absurd, misogynistc "rules of evidence" (four male witnesses for rape), barbarous punishments (stoning for adultery), and polygamy.
Sharia in its natural form has principles and punishments totally abhorrent to the Western world, and the underlying basic belief which is that law comes directly from God and is therefore imposed upon humans and no human can change the law without it being an act of apostasy is a fundamental violation of a tradition in the Western system which goes back to Rome, Athens and Jerusalem and which has evolved in giving us freedom across the planet on a scale we can hardly imagine and which is now directly threatened by those who would impose it.
Moreover, Gingrich warned about efforts—deliberate, or unwitting—to represent Sharia as a benign system.
So let me also be quite clear that the rules are radical and horrific. I think again it's fascinating that even when people go out and do polling and they say to, for example, Muslims in general, do you believe in Sharia, they don't then explain what Sharia is. Sharia becomes like would you like to be a Rotarian and it sounds okay.