Remember they look to Hamas as a role model!
And the dunderheads in the West, like Finnish (soon to be retired) Bishop Mikko Heikka, believes that it's a good thing that the Muslim Brotherhood is taking power, and they're not interested in a theocratic state.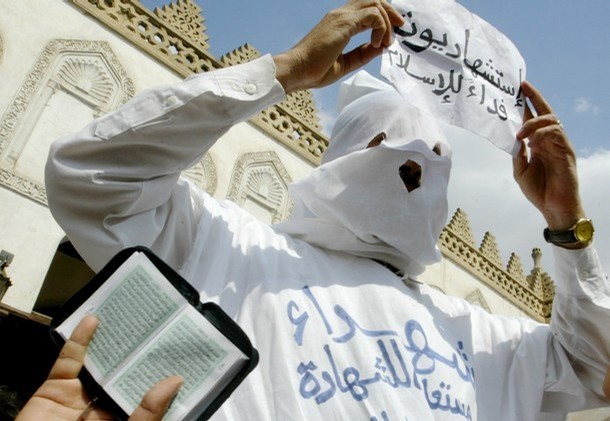 Muslim Brotherhood vows not to recognize Israel
By JPOST.COM STAFF AND REUTERS
01/01/2012 11:42
Egyptian party's deputy leader tells 'al-Hayat' that they won't negotiate with Israel, will seek to cancel peace treaty.
Egypt's Muslim Brotherhood will not recognize Israel "under any circumstance," the party's deputy leader Dr Rashad Bayoumi told Arabic daily al-Hayat in an interview publish Sunday.
In recent Egyptian elections the party list led by the Brotherhood's Freedom and Justice Party (FJP) won 36.3 percent of the list vote, while the ultra-conservative Salafi al-Nour Party took 28.8%.
When asked whether it is a requirement for the government in Egypt to recognize Israel, Bayoumi responded by saying: "This is not an option, whatever the circumstances, we do not recognize Israel at all. Its [Israel] an occupying criminal enemy."
The deputy leader stressed during the interview that no Muslim Brotherhood members would ever meet with Israelis for negotiations. "I will not allow myself to sit down with criminals."
Bayoumi went on to say that The Muslim Brotherhood would take legal procedures towards cancelling the peace treaty between Egypt and Israel that was signed in 1979. "The Brotherhood respects international conventions, but we will take legal action against the peace treaty with the Zionist entity," he told the paper.
At the beginning of December, Egypt's two leading Islamist parties won about two-thirds of votes for party lists in the second round of polling for a parliament that will help draft a new constitution after decades of autocratic rule.