The Assad regime was predicted by yours truly of taking this revolt to its logical bloody conclusion. The regime's back is literally against the wall and they'll use all means at their disposal to ensure its survival. But as the TT reported earlier, the military is losing members left and right, it's only a matter of time when the tank barrels are turned in Assad's direction. KGS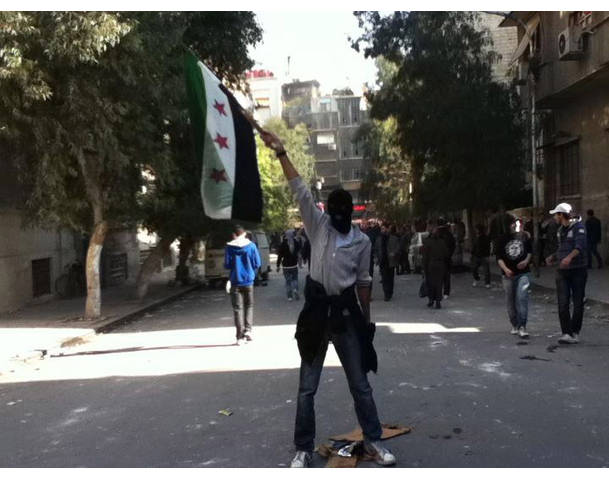 Activists say at least 100 killed in Syrian town
Dec 21, 8:00 AM (ET)
By BASSEM MROUE
BEIRUT (AP) – Syrian troops assaulting a northwest town with machine gun fire and shelling have killed at least 100 people in one of the deadliest episodes of the 9-month-old uprising against President Bashar Assad's regime, activists said Wednesday.
Tuesday's attack on the town of Kfar Owaid in Idlib province showed the Syrian government was pressing ahead with its crackdown despite its agreement this week to an Arab League plan for bringing a halt to the bloodshed.
"It was an organized massacre. The troops surrounded people then killed them," said Rami Abdul-Rahman, head of the British-based Syrian Observatory for Human Rights.
He said troops on the outskirts of the town surrounded and fired on crowds of civilians and activists trying to flee out of fear they would be detained. The group, which uses a network of local activists to collect information on the crackdown, said 111 were killed in Kfar Owaid Tuesday.