Heh..heh..heh.. please be reminded that this is being said in light of the Syrian Muslim Brotherhood already claimed responsibility for the jihad suicide attack. Obviously the Shiite Hezbollah are now worried over the fate of their alliance with Assad who was the main conduit of of weapons coming from Iran. KGS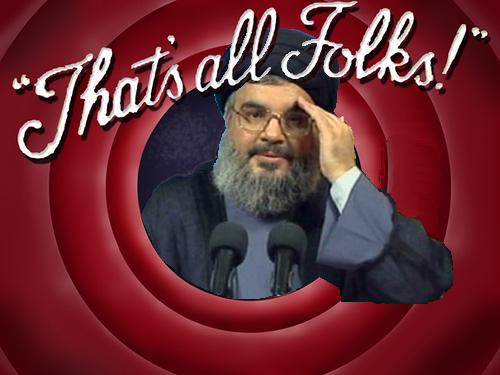 Hezbollah says U.S. behind Syria blasts, Hariri blames regime
BEIRUT: In diametrically conflicting attitudes reflecting the political schism between Lebanon's rival factions, Hezbollah and former Prime Minister Saad Hariri differed sharply Friday over who was responsible for the twin suicide car bombings that targeted security service buildings in the Syrian capital Damascus, killing at least 44 people.
While Hezbollah accused the United States of responsibility for the bombings, calling it the "mother of terrorism," Hariri said the blasts were the work of the regime of Syria's embattled President Bashar Assad.
Syrian officials say at least 44 people were killed and more than 100 wounded in Friday's bombings in Damascus, which they have blamed on Al-Qaeda. The attacks were the first of their kind against the powerful security services in the heart of the capital since unprecedented protests against Assad's regime erupted in mid-March.
The blasts came a day after an advance team of Arab League observers arrived in Damascus to monitor Syria's promise to end its violent crackdown on protesters."These bombings which resulted in the death and injury of dozens of people, mostly women and children, are the specialty of the United States, the mother of terrorism," Hezbollah said in a statement. It accused the U.S. of "specializing in targeting, killing and terrorizing the innocent in order to push them into bowing to the U.S. policy that is seeking to achieve the Zionist interest which the Americans put above any other consideration."