To report these types of outrages invites charges of incitement and hate crimes, in modern and enlightened Europe that is. KGS
H/T: Baron Bodissey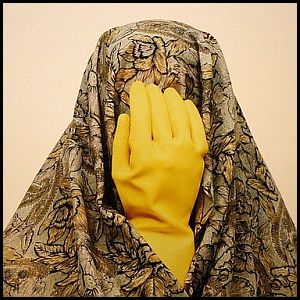 Pakistani chops off wife's nose, lips
A teenage Pakistani woman yesterday told of her terror as her husband chopped off her nose and lips in a furious marital row, and threatened to kill herself unless the police brought him to justice.
The horrifying case underscores the brutal violence suffered by some women in Pakistan, where a domestic violence Bill lapsed in 2009 after being held up in the Senate due to objections from religious parties.
Salma Bibi, 17, said her husband, 22-year-old Ghulam Qad-ir, subjected her to a beating, then bound her hands and feet with rope and hacked into her face with a razor in a remote village in Baluchistan.
"He repeatedly slapped my face and then went into the room and brought with him a locally made, sharp razor," she said, speaking Baluchi in remarks translated by her uncle from a hospital bed in central Multan city.
"I started shouting in panic. He tied my hands and foot with a rope and chopped off my nose and lips," she added.
The teenager said police refused to register a case when her family complained about the attack, and threatened to kill herself.
"I want justice and if it is not delivered to me, I will immolate myself in front of the Supreme Court."