In Berlusconi's mind: "Well France has indeed been at the forefront of European islamization, why not let them continue going full throttle?" Really though, they should be turned around and sent back to Tunisia, not to the European mainland. No offense to the TT's French readers, but it's kind of funny seeing Berlusconi having a go at them. KGS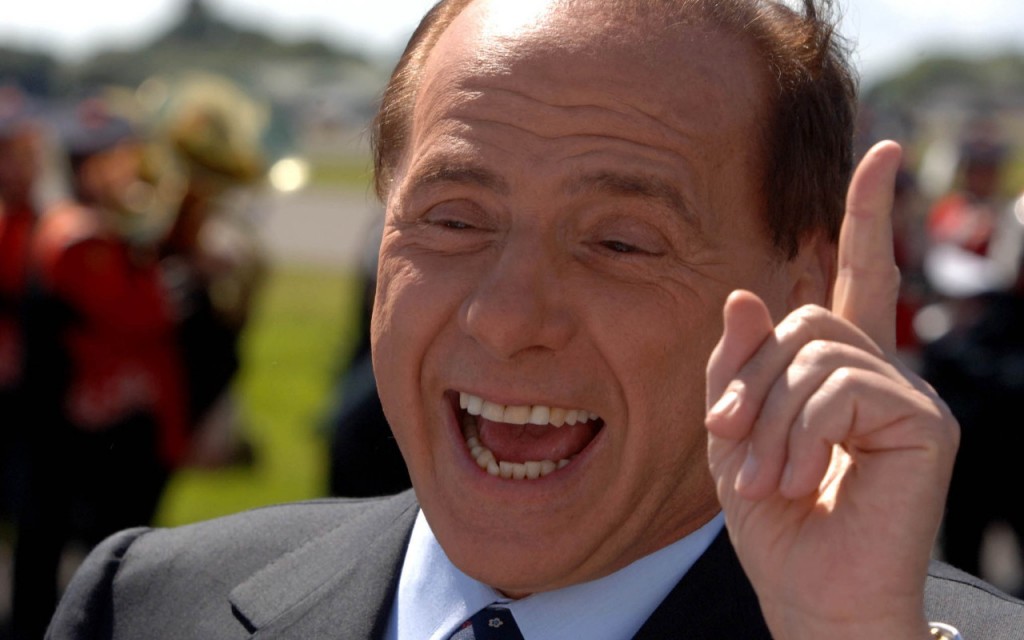 France 24: Prime Minister Silvio Berlusconi on Sunday said 80 percent of the more than 21,000 Tunisian migrants who have arrived since the start of the year wanted to join friends and relatives in France, Tunisia's former colonial ruler.
Below: Thousands of Tunisians waiting in Lampedusa to take advantage of the unrest in the home country to make a bee line to the European mainland. All with western human rights on their minds of course.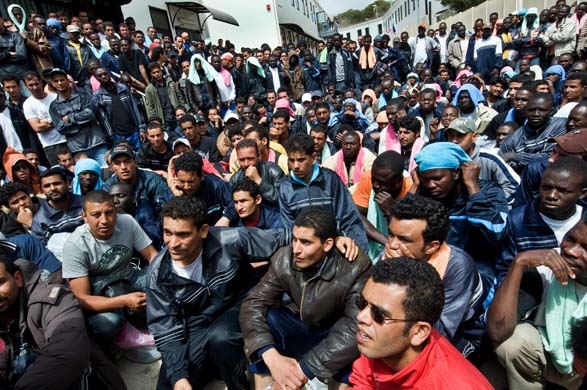 The Shiek says: "Human rights you say? What about the human rights of the natives who will have to deal with the aggression, supremacy, rampant theft and rape of mohammadan immigrants?"
Meanwhile, the island burns as their scheme of mass flooding Europe with their presence begins to evaporate before their eyes.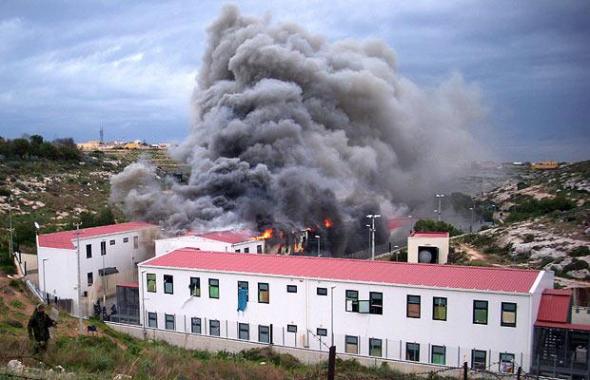 Read the whole thing here and at BareNakedIslam.
H/T: SheikYer'Mami