THE TUNDRA TABLOIDS LOATHES LEFTISTS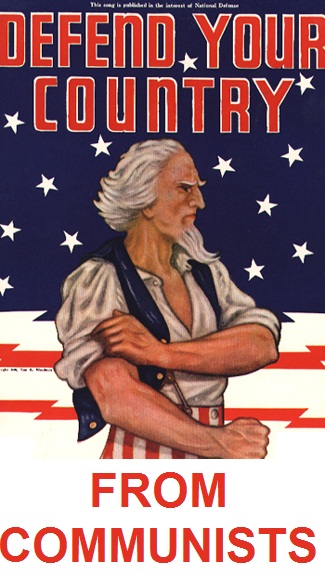 Actually the TT loathes all STATISTS,  whether they're socialists, (national and international variety) religionists, faux conservatives called RINO's, Royalty, etc. etc. etc.. Here comes a story from Weasel Zippers via the POed Patriot: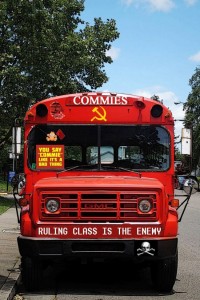 THE COMMIE BASTARDS
SoCal Young Communists Go on "Red Bus Tour" Across America…
As you cruise around your home town this year, you may see a Red Bus full of young people displaying communist flags and shirts passing you by. No Need to Worry, they are just Communists who Support Violent Revolution.
The Southern California(SoCal) Young Communist League (YCL), a branch of the Communist Party USA (CPUSA) Young Communist League, is planning to hold "Educational Classes" about "Marxism and the Political Movement". They plan to have these Communist "Schools" in 4 Different Cities Across the United States between February and April of this Year.
According to the SoCal YCL's website the "Schools" will include:
"lively classes and discussions:Marxism and the Political Moment: Building the movement for change; The Crisis of Capitalism Today: Causes of Crisis and the Class Struggle; Working Class and the Labor Movement; Racism, Immigrant Rights, women's rights, LGTB rights and the struggle for equality; The CPUSA and YCL, envisioning Bill of Rights Socialism and how to get there. Also plenty of cultural, social and recreational activities."
.
The First "School" will be held at 1251 So. St. Andrews Place Los Angeles, California followed by Unknown Locations in Texas, Florida and Somewhere in the North East.